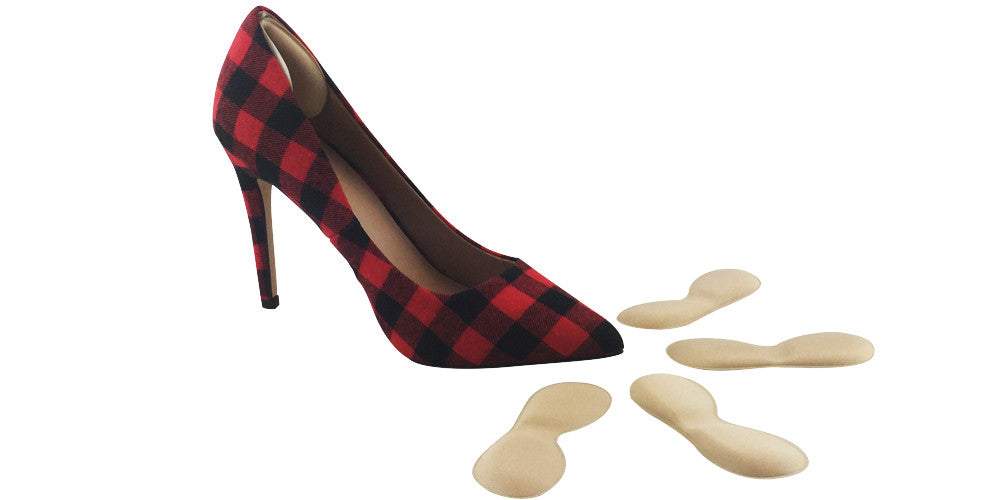 Scarlet Blister Blocker Shoe Cushions
A must have Cushions to break in New Shoes, Prevent Blisters, & Enhance Shoe Fit
Product Summary
Product Summary:
PREVENTS BLISTERS and ENABLES BREAKING IN NEW SHOES: Designed & Engineered to cover the back of heel such that it prevents blisters completely. Its manufactured with Poron and Soft Fabric that provides comfort to the back of heel.
 ENHANCES SHOE FIT: Helps prevent heel slippage.
STRONG SELF-ADHESIVE PADS: Stick-On lining enables quick application & keeps it strongly glued to the back of the shoe
SUITABLE FOR ALL SHOE TYPES WITH BACK for Women Shoes: Flats, High Heels, Boots. The perfect shade of beige suits all colors of Shoe Insoles
100% MONEY BACK GUARANTEE: Product Performance & Customer Satisfaction guaranteed! For more, visit our website www.scarletfreshshoe.com or send us a message on facebook @lovemydressshoe
 Directions:
No more wrecking your feet with every step. Lush Shoe Inserts from Scarlet deliver Happy Feet! Why wait to start your Happy Journey?
DIRECTIONS TO USE: 1) Clean and dry shoe surface. 2) Remove Self-adhesive cushion lining. 3) Press poron cushion firmly on shoe.